From 7th – 10th November Don & Low, for the first time in the history of the company, exhibited at FSB Cologne – the leading international trade fair for urban living environments in Cologne, Germany. This exhibition marked the official launch of DLG® – our new range of synthetic grass yarns – to the entire synthetic turf industry.
Taking place only once every two years, FSB understandably becomes the global centre for sports, playground, swimming pool and leisure facilities, which presented the perfect opportunity to launch our state-of-the-art DLG® grass yarns to the market for 2018.
In fact, as one of the industry's premier platforms FSB brings together varying levels of industry professionals from around the world who seek competitive insights, upcoming market trends and want to learn about the latest technologies; as well as taking full advantage of the networking opportunities available, throughout the four-day exhibition.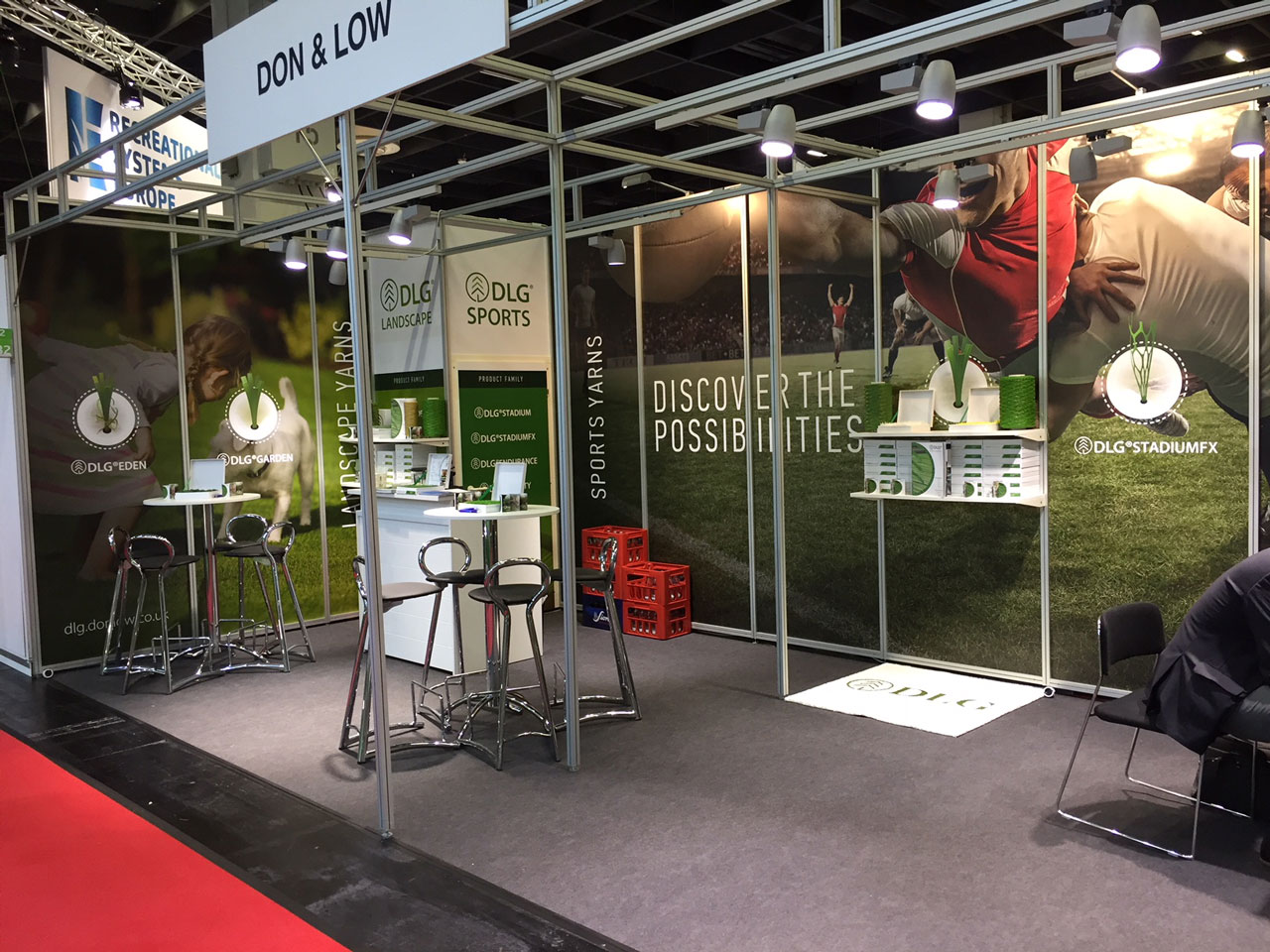 Several members of the Don & Low / DLG® team attended this year's show to present the new product range to the industry, as well as potential new customers; alongside discussing our enhanced technical capabilities and future investments for the company.
This year's FSB exhibition brought upcoming trends to life.
With more than 650 exhibitors from over 45 countries presenting the current state of their project and product developments, FSB showed a measure of future expectations – not to mention delivering fresh momentum for the synthetic turf (Sports & Leisure) industry; serving as a powerful driver of sales, trends and innovations for 2018.
It was an extremely successful exhibition and we can't wait to see our grass yarns in action next year for both sports & landscape projects.